Carbon Capture Facts: May 2018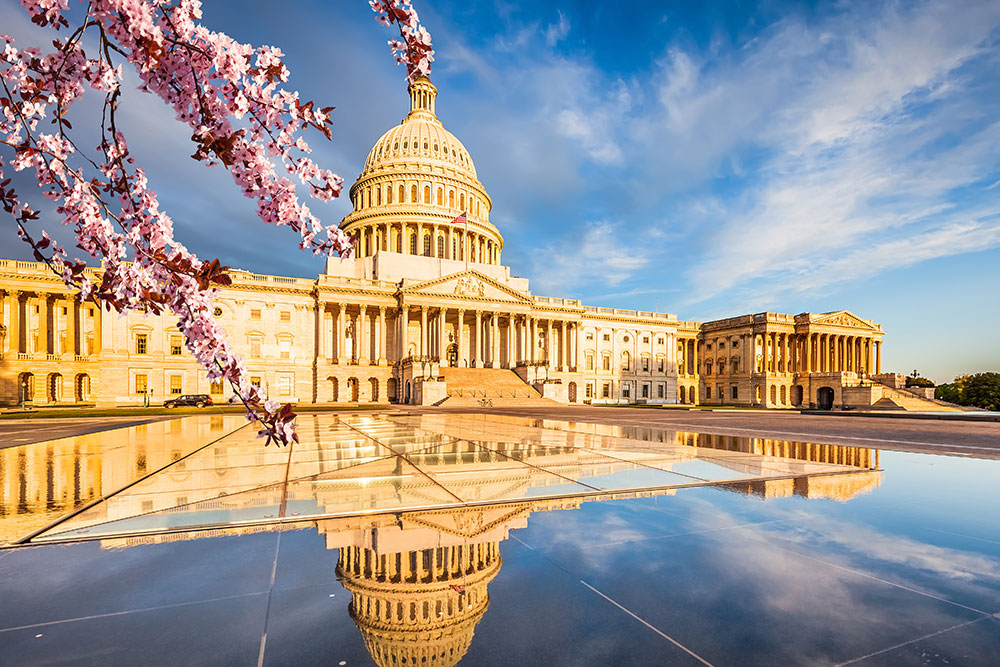 Introduction of the Fossil Energy Research & 

Development

 Act
Congressional support for carbon capture technology policies continues to grow with the introduction this month of

H.R. 5745

, the Fossil Energy Research & Development Act, bipartisan legislation introduced in the U.S. House of Representatives by Representatives Marc Veasey (D-TX) and David McKinley (R-WV).
H.R. 5745 would bolster funding for carbon capture research and development and provide new research directives aimed at improving carbon dioxide (CO2) storage and use and developing new CO2 utilization technologies. Read more about the bill in

this statement

from Carbon Capture Coalition co-director Jeff Bobeck.
Fast Facts 
According to Congressman Veasey, H.R. 5745 is "the first comprehensive reauthorization of DOE's Fossil Energy Office in more than a decade."
H.R. 5745 would "focus the office's work on carbon capture, utilization, and sequestration, carbon dioxide removal, improvements in efficiency, and methane leak detection."
Read more from Congressman Veasey

here

.
Why This Matters 
Expanding support for federal research and development is crucial to improving and reducing the cost of the next generation of carbon capture technology and enabling broader commercial deployment. This bill would accomplish that by authorizing predictable funding, providing clear direction, and flexibility to pursue new goals as they are identified by the U.S. Department of Energy's fossil energy research and development program.
Backgrounder:

CO2

Pipelines
The USE IT Act, if enacted, would clarify that CO2 pipelines are eligible for consideration under the Fix America's Surface Transportation Act and direct the Council on Environmental Quality to coordinate the development of CO2 pipeline permitting guidance and establish regional task forces to address permitting challenges.
CO2 pipelines have operated for decades under the existing regulatory framework with an excellent safety record of no serious injuries or fatalities ever reported. Today, more than 5,000 miles of CO2 pipelines transport CO2 for enhanced oil recovery (CO2-EOR) at wells producing 400,000 barrels of oil per day.
New pipelines to transport CO2 captured from power plants and industrial facilities for use in CO2-EOR with geologic storage would boost domestic oil production while displacing more carbon-intensive imported crude, reduce net carbon emissions, create jobs and boost economic development. An analysis by the State CO2-EOR Deployment Work Group determined that five large-volume, long-distance pipeline corridors, strategically placed, could expand on existing commercial CO2 pipeline networks to build out a national system of infrastructure that would help scale up geologic storage of power plant and industrial carbon emissions. Additional details from the Work Group report can be found

here

.
Fast Facts 
Establishing five new CO2 pipeline corridors, in conjunction with targeted federal incentives for deployment of carbon capture technology such as the newly reformed federal 45Q tax credit for CO2 storage, could expand the amount of man-made (anthropogenic) CO2 captured and transported annually by 150 million tons by 2030. According to the Work Group report cited above, those changes would result in:
A tripling of domestic oil production of approximately 375 million barrels per year through CO2-EOR, combined with permanent geologic storage of the CO2. According to the U.S. DOE, "the increase in EOR production predominately displaces crude from other sources." Oil produced through anthropogenic CO2-EOR is responsible for 37 percent less CO2 emissions than a conventionally produced barrel of oil.
A reduction in current U.S. oil imports of roughly one-quarter from current levels, or over $20 billion in reduced annual expenditures on foreign oil, with oil at $60 per barrel; and a reduction of roughly four percent in U.S. stationary source CO2 emissions from current levels.
This level of CO2 pipeline infrastructure development has the potential to:
Drive an estimated $75 billion of capital investment; and
Support thousands of high-paying construction, energy, mining, manufacturing, engineering and technically-skilled operations and services jobs.
Why This Matters 
Expanding pipeline capacity to transport captured carbon for storage and beneficial use would boost further development of carbon capture technologies and help reduce overall costs. These technologies reduce carbon emissions, and their widespread commercial deployment is essential to meeting midcentury emissions reduction goals.
---
Stay Informed & Sign Up to Our Mailing List
Sign up here to receive the latest news and information regarding carbon capture.