Carbon Capture Facts: December 2018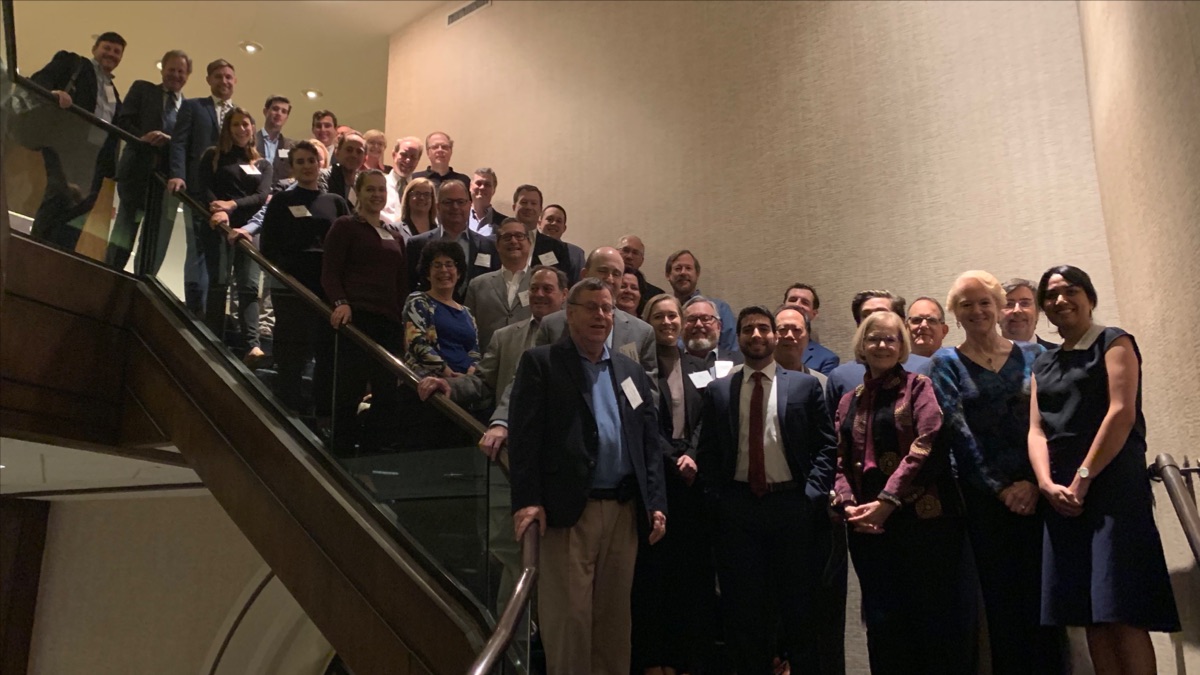 Carbon Capture Coalition Year in Review
Chief among those milestones was congressional passage of the FUTURE Act to reform the federal Section 45Q tax credit for the beneficial use and geologic storage of CO2 captured from industrial facilities and power plants.
On the heels of enactment of the FUTURE Act in February, the National Enhanced Oil Recovery Initiative, which had led efforts to promote 45Q reform, rebranded as the Carbon Capture Coalition.

The Coalition hosted a launch event at the AFL-CIO headquarters in Washington, D.C attended by national media outlets which featured the debut of a dozen new Coalition participants, bringing Coalition membership to over 50 companies, unions and NGOs.
At the launch, the Coalition announced a new website (www.carboncapturecoalition.org) and broader mandate going forward, including:

enacting complementary federal and state incentives to the revamped 45Q tax credit to attract greater private investment in carbon capture projects;
engaging in federal infrastructure policy to ensure that carbon capture and CO2 pipeline infrastructure are part of a future comprehensive legislative package;
maintaining robust federal support for carbon capture research, development, and demonstration to help bring the next generation of carbon capture technologies into the marketplace; and,
working with governors, state policymakers and local stakeholders to support deployment of carbon capture, pipeline infrastructure and CO2 utilization and storage projects in states and regions around the country.

In June, the Coalition launched The National Carbon Capture Leadership Council, a new group to harness leadership support for carbon capture policy and deployment with the participation of private sector CEOs and labor, NGO and philanthropic leaders.

Reforming Section 45Q marks an essential first step, but a broader framework of federal and state incentives are required to put carbon capture on an equal policy footing with other low and zero-carbon technologies and to achieve economy-wide deployment of carbon capture and storage in the United States. Fortunately, leaders in Congress stepped up this year, introducing several other bipartisan bills designed to provide additional policy support for carbon capture.
The Coalition also hosted invitation-only breakfast briefings for Washington reporters with Senators John Barrasso (R-WY) and Sheldon Whitehouse (D-RI).
Why This Matters
Support for carbon capture technology is exceptionally broad and bipartisan. Legislation promoting the further development and deployment of carbon capture technology is one of the only energy and environmental policies that has engendered significant bipartisan support and action in Congress for many years.
Widespread, economy-wide deployment of carbon capture technologies is essential for meeting midcentury climate goals: carbon capture is critical to meeting the Paris Agreement 2050 two-degree warming target, and to achieve a near-zero carbon economy by mid-century.
In the next Congress, carbon capture will continue to present an opportunity for Congressional leaders from the left, right and center to support common sense solutions to advance American energy independence, jobs and economic development and reductions in carbon emissions.
---
Stay Informed & Sign Up to Our Mailing List
Sign up here to receive the latest news and information regarding carbon capture.